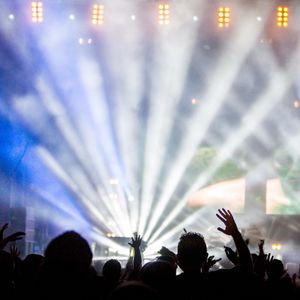 Bio
One of Northern California's premier cover and party bands, Legal Addiction provides some of your favorite Classic Rock, Country, and R&B favorites. Playing a multitude of venues from wineries, breweries, casinos, fairs, private and corporate events, weddings, and much more. 
Made up of three talented musicians, Legal Addiction is constantly adding songs and creating a great show.
Rod Marlin: lead vocals and bass guitar
Mike O'Keefe: lead guitar and vocals
Mario Quadra: Drums and vocals
Come and see our next show....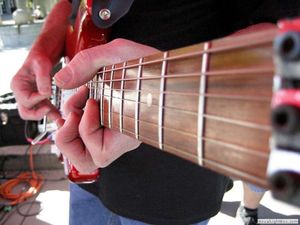 Song List
Down on the Corner- Creedence Clearwater Revival     
Pride & Joy- Stevie ray Vaughn
Free- Zac Brown Band
Hard Day's Night- The Beatles  
Mustang Sally- Wilson Pickett 
Perfect-Ed Sheeran
Play That Funky Music- Wild Cherry
Feel Like Makin' Love- Bad Company 
Can't You See- Marshall Tucker Band
House is Rockin'- Stevie Ray Vaughn 
Keep Your Hands to Self- Georgia Satelites
Rock This Town- Stray Cats 
You May Be Right- Billy Joel
Lay Down Sally- Eric Clapton
Drink In My Hand- Eric Church
You Shook Me All Nite- AC/DC 
Knockin' Heaven's Door- Take your pick Dylan, GNR 
Breakup Song- Greg Kihn
Tush- ZZ Top
Saturday Alright Fighting- Elton John
Brown Eyed Girl- Van Morrison 
Under the Boardwalk-The Drifters 
Wanna Hold Your Hand- The Beatles
Twist and Shout- The Beatles
Hungry Like a Wolf- Duran Duran
Sweet Home Alabama- Lynyrd Skynyrd 
Wonderful Tonight- Eric Clapton 
Johnny B Goode- Chuck Berry 
Born to Be Wild- Steppenwolf 
Honky Tonk Women- The Rolling Stones  
Drift Away- Dobie Grey
Simple Man- Lynyrd Skynyrd
Purple Rain- Prince
Some Beach- Blake Shelton
Like A Virgin- Madonna 
Rebel Yell- Billy Idol
Sharp Dressed Man- ZZ Top      
Billie Jean- Michael Jackson
Celebration- Kool and the Gang
Liza Jane- Vince Gill  
Superstition- Stevie Wonder
Proud Mary- Creedence Clearwater Revival 
Toes- Zac Brown Band 
The Joker- Steve Miller Band  
That's All Right Mama- Elvis Presley  
Pour Some Sugar- Def Leppard   
Stand By Me-Ben E. King  
Folsom Prison Blues- Johnny Cash  
Collide- Howie Day  
Wild Thing- The Troggs 
Two Pina Coladas- Garth Brooks  
Good- Better Than Ezra 
The Dance- Garth Brooks  
Killin' Time- Clint Black         
I'll Be- Edwin McCain  
Every Rose it's Thorn- Poison  
Closing Time- Semisonic  
La Bamba- Ritchie Valens  
Rock n Roll All Night- KISS                       
Satisfaction- The Rolling Stones 
Family Tradition- Hank Williams Jr.  
One More Last Chance- Vince Gill  
Watermelon Crawl- Tracy Byrd 
Hey Bartender- Johnny Lee  
Take It Easy- The Eagles 
Much Too Young- Garth Brooks 
Bad Moon Rising- Creedence Clearwater Revival 
Your Mama Don't Dance- Loggins and Mesina  
Margaritaville- Jimmy Buffet 
Hurt So Good- John Cougar Mellencamp  
Jenny (867-5309)- Tommy tutone  
Jet Airliner- Steve Miller Band  
Authority Song- John Cougar Mellencamp 
Let Her Cry- Hootie and the Blowfish  
Summer of '69- Bryan Adams  
That's How Cntry Boys- Billy Currington  
Give Me One Reason- Tracy Chapman  
It's 3am Must Be Lonely- Matchbox 20 
No Matter What- Badfinger  
Gimme Three Steps- Lynyrd Skynyrd  
Two Tickets to Paradise- Eddie Money  
The One I Love- REM  
Dance with Me Tonight- The Wonders  
Travelin' Band- Creedence Clearwater Revival  
Little Sister- Dwight Yokum  
Rocky Mountain Way- Joe Walsh  
Your Love- The Outfield  
Have U Ever Seen Rain- Creedence Clearwater Revival  
Home- Daughtry  
Crazy Little Thing- Queen  
Hard to Handle- The Black Crowes  
Tennessee Whiskey- Chris Stapleton  
Keep on Rockin' Me- Steve Miller Band 
China Grove- Doobie Brothers  
Long Train Runnin'- Doobie Brothers  
Key to the Highway- Eric Clapton 
Melt with You- Modern English
Press Kit